---

HelioCampus has a new knowledge base to provide an expanded library of content and support usage of the Assessment & Credentialing platform!

Review this new knowledge base for improved help content related to User Accounts:

---
Updated: August 2022
Description: Users with roles that grant permission based access in AEFIS may now assign another AEFIS user as a temporary delegate of their role. For example, if a college dean has a college admin role in AEFIS, they may delegate their role to an administrator during the time where they are completing a Data Collection form in AEFIS. This role delegation may be revoked at any time, or set with an expiration date to limit the role access to those permissions.
Applicable to: All user roles except student and teaching assistant.
Add role delgation:
1. Login to AEFIS
2. Click on your profile icon at the top right of the screen
3. Select Role Delegation from the bottom of the navigation bar on the left side:

4. Click the blue Add+ option from the top right of the role delegation screen


5. When the role delegation drawer opens on the right, search for the name of the user you would like to delegate your role to, and then add the begin/end dates. Comments are optional.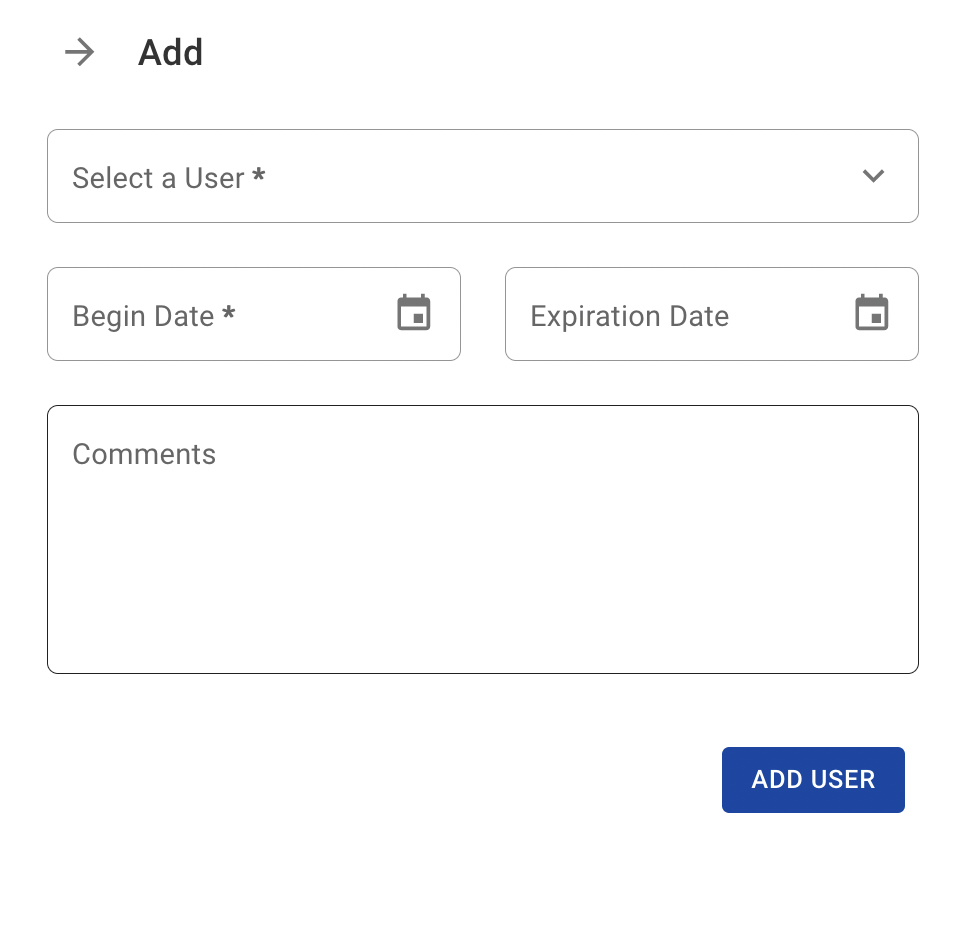 6. Select Add User and you will then see your delegations below: