Updated: April 2023

Description: If you have Data Collections set up in AEFIS, you may use this report to track the ongoing status. This provides more flexibility and parameters to search larger data sets for status updates than the Data Collection manager. If you are interested in running a data collection process in AEFIS, please contact your client success manager.
Applicable to: Institution Admin, other roles will vary based upon the the business object that is the subject of the data collection.
Step By Step
1. Login to AEFIS
2. Using the main hamburger menu, navigate to Analytics>Report Dashboard>Data Collection Detail Report
3. Set the report parameters: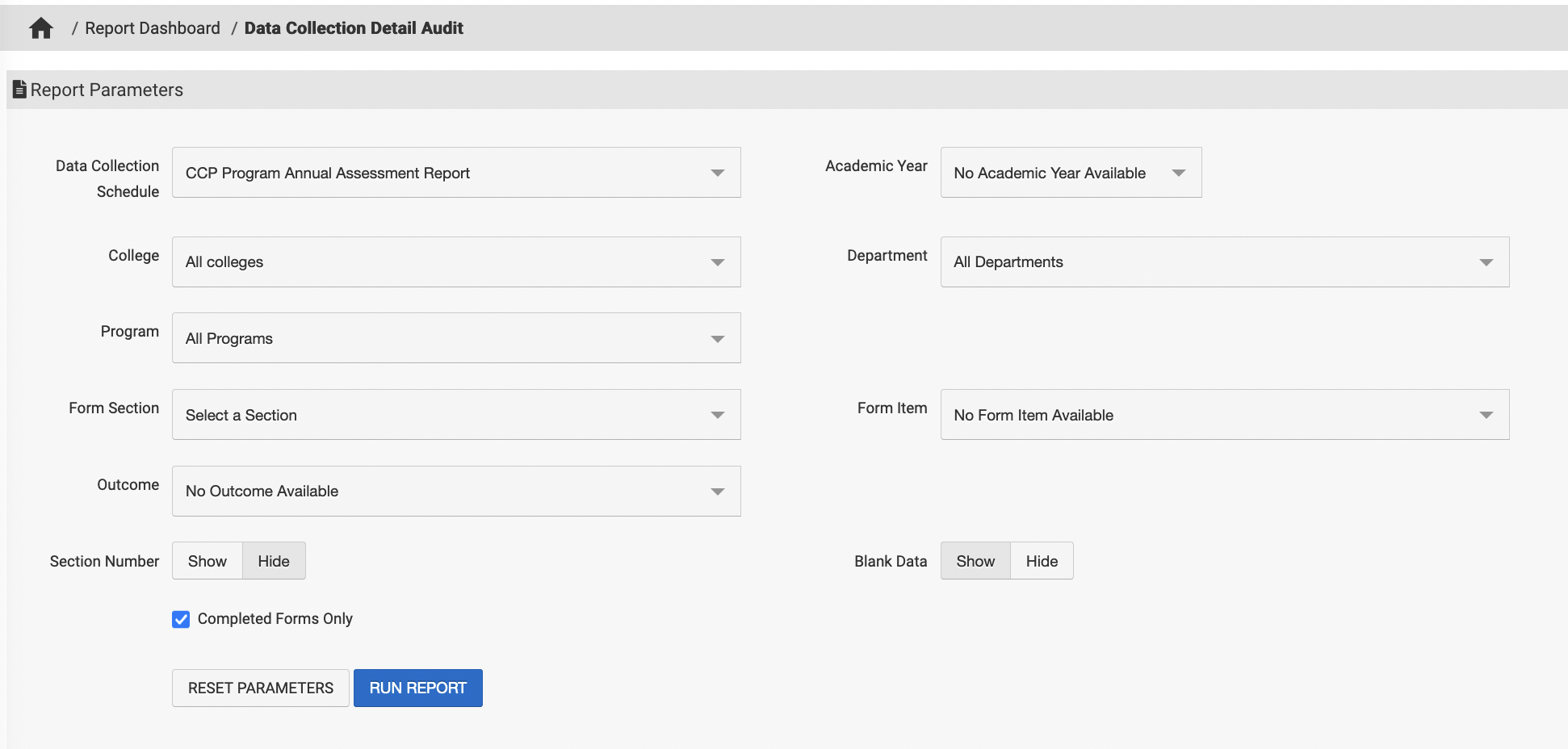 **Note: These are all of the possible fields available, based on Data Collection form type. You will see limited options depending on the object the form is collecting data on, for example Faculty Promotion and Tenure Data Collection have Faculty as the object, therefore some of the parameters below do not display as they are not relevant.
Data Collection Schedule

: Choose the data collection base schedule, if you run more than one Program-based Data Collection (All form objects)

Academic Year

: Select the academic year in which data was collected (All form objects)

College

: (Multi-select) Select one or more Colleges to generate the submitted report results (All form objects except Faculty)

Department

: (Multi-select) Select one or more Departments to generate the submitted report results (All form objects except Faculty)

Program

: (Multi-select, Optional) Select one or more Programs to generate the submitted report results in cases where Program is the data collection object (Program objects only)

Course

: (Search, Multi-Select, Optional) Narrow results by course (Course + Section objects only)

Course Section

: (Search, Multi-Select, Optional) Narrow results by section (Course + Section objects only)

Form Section:

(Multi-select, Optional) Narrow the results by a section of the data collection form (All objects)

Form Item

: (Multi-select, Optional) Choose specific questions/prompts to display in the results (All objects)

Outcome

: (Optional) Select a specific outcome for Course or Program based assessment data collections (All objects except Faculty)

Section Number Toggle

: In forms where specific sections are part of the results display, determine whether to display the section number (Section objects only)

Blank Data Toggle

: Elect whether to show form Sections or Items where no data was entered as a result (All objects)

Completed Forms Only

: Decide whether to include partially completed forms or completed forms in the results
5. Select Run Report, or Reset Parameters to start over
Example Report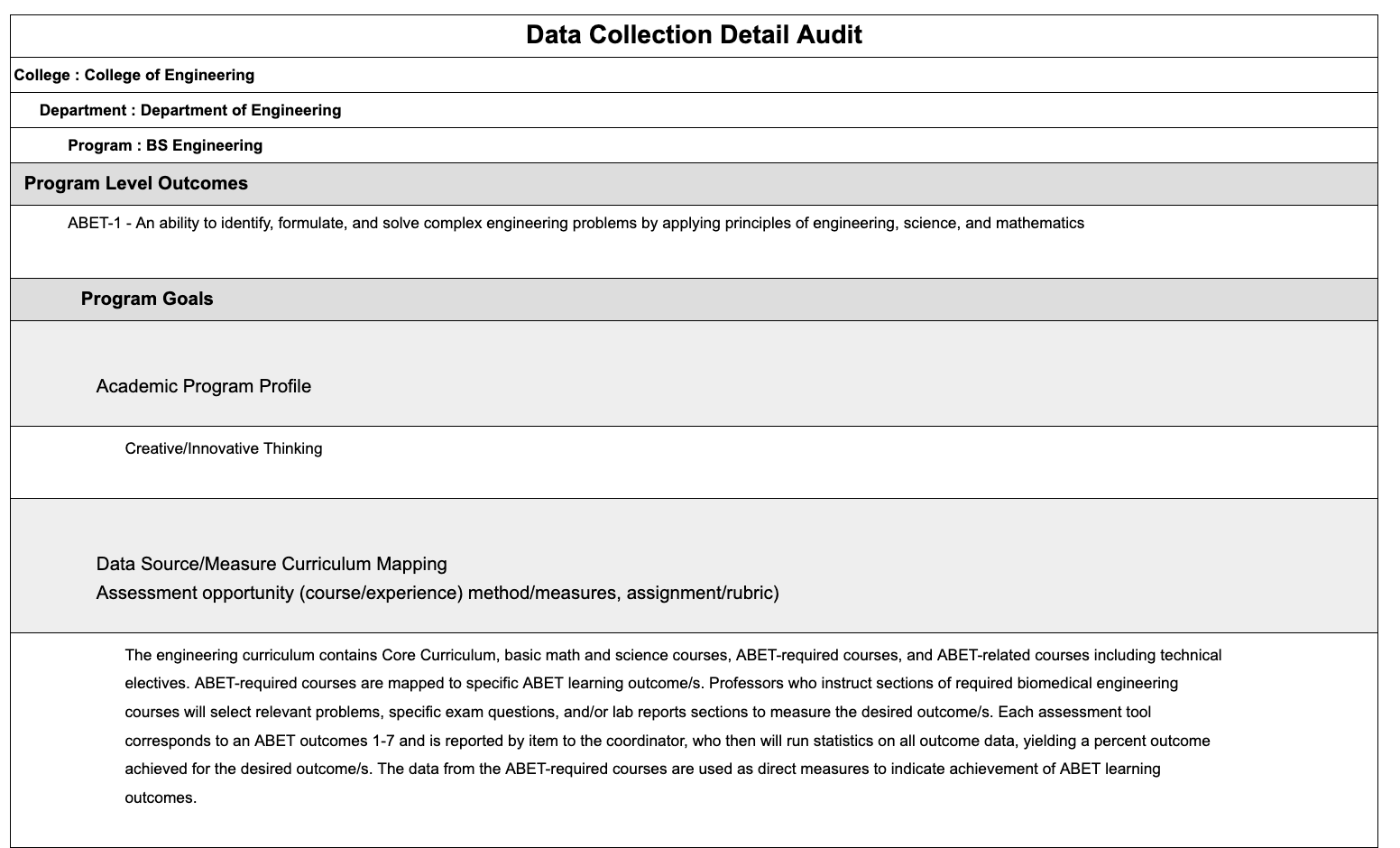 *Note: Course section aggregate results form items will display for course forms when available as of 3.83 release
6. Select the Export drop down from the top right of the report results to export