Updated: November 2021
Description: If the setting that allows specific faculty to be excluded from instructor-type questions in course evaluations is enabled, then survey admin may access their Survey instance and take steps to exempt faculty at the section level from being surveyed on instructor-type survey questions. For more information on how to enable this setting, please see this guide. This will provide instructions on how to exempt a faculty member from a survey when this setting is enabled at the Institution, College or Department level.
Applicable to: Institution Admin, College Admin, Department Admin, Survey Admin (Institution, Department, College)
If this feature is not enabled, please contact your College or University's AEFIS Admin for more information.
Step by Step...
1. Login to AEFIS
2. Click on the three line hamburger menu at the top left of the screen to access the Main Menu
3. Navigate to Surveys>Surveys
4. Use the filters or search to find the Survey you plan to manage
5. Click manage next to the Survey you would like to adjust
6. Select the Assigned Courses menu item on the left side of the screen
7. Search for the course section in which you would like to exclude faculty by using filters or the search bar on the screen
8. When the section appears, click the small down arrow next to the button that says Remove

9. A menu will unfold. From that menu, select Exclude Faculty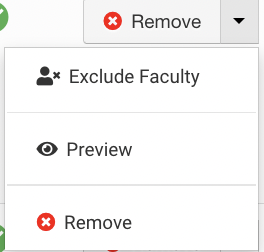 10. A pop up will be presented where you may select the faculty to be exclude. Select the faculty name and hit the right arrow to move that faculty member to the exclusion list.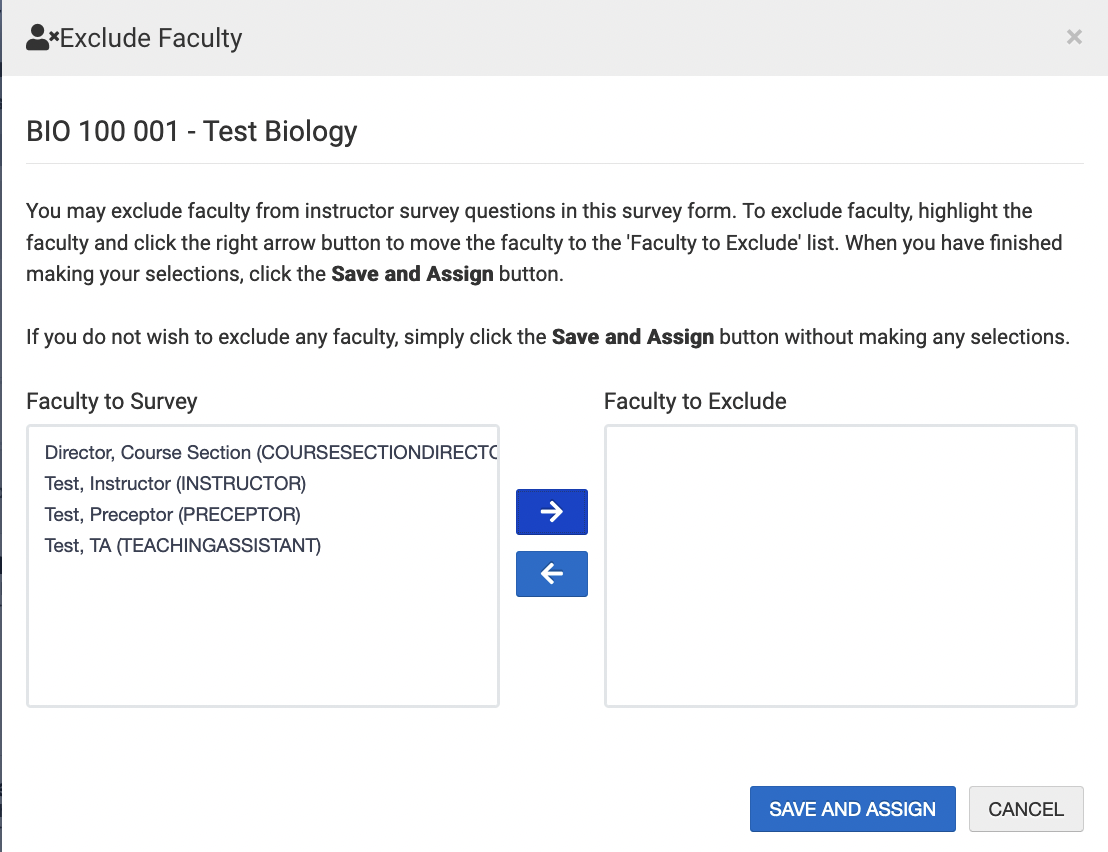 11. Once all the faculty are selected, click Save and Assign at the bottom of the pop up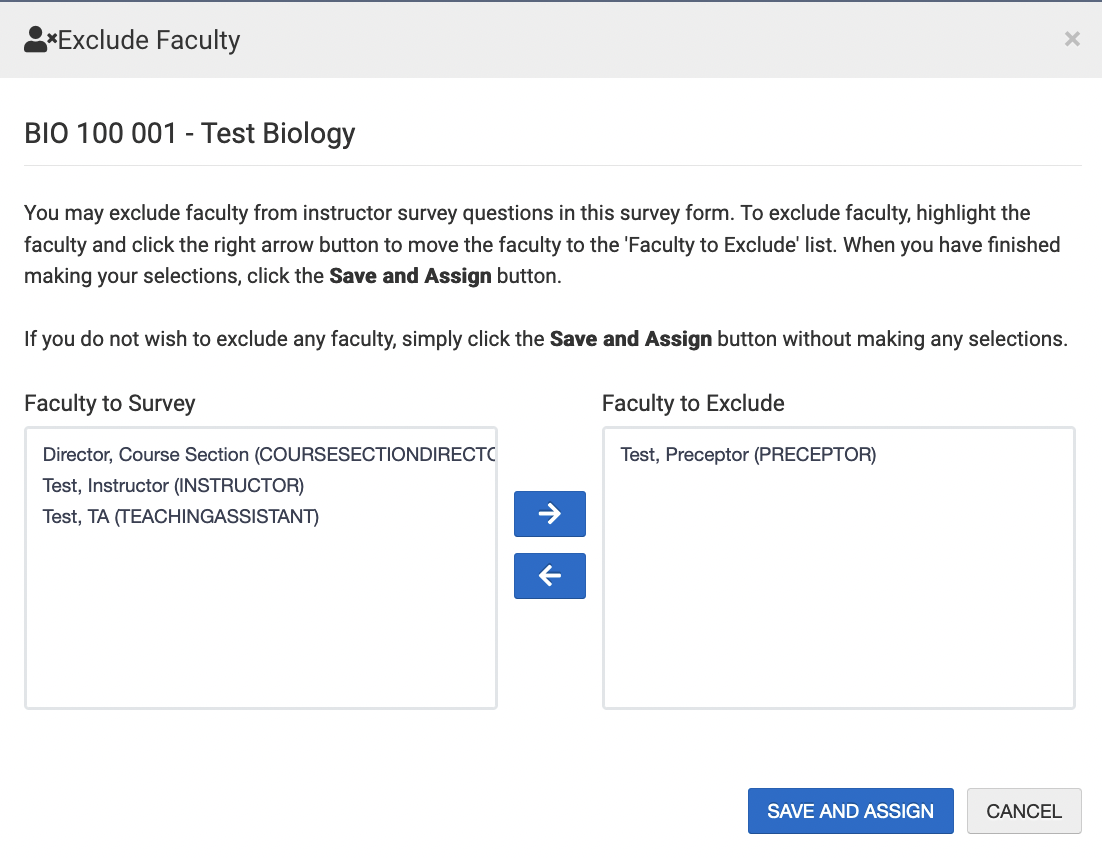 12. Repeat steps 7-11 for any other sections where faculty members are exempted from instructor-type question
Note: Excluding instructors may only occur while a survey is in Pending or Active status.