Updated: October 2021
Description: The Question Library is an archival tool within AEFIS that helps Admin create and save questions in the system that can be used in surveys across terms. This guide is divided into two parts. The first part guides users on how they can save questions to the Question Library within the Survey Template Designer. The second part of this guide provides instructions on how to access and pull a question from the Question Library to then use in a survey template.
Applicable to: Institution Admin, College Admin, Department Admin and Institution/College/Department Survey Admin

Please refer to the following guide on How to Create a Survey Template within AEFIS
Once you have created a Survey Template or have an existing Survey Template to edit..
Refer to the following steps for saving a survey question to the Question Library:
Step 1: Navigate to the applicable Survey Template
Step 2: Select Manage button on the right hand-side
Step 3: Select the Template Designer tab in the panel on the left hand-side
Step 4: Select the blue EDIT button on the right hand-side to add a new question or select the drop-down under an existing question and select the Edit option
Step 5: Determine whether the added or existing question should be saved to the Question Library
Click the applicable box below the question type to save the question to the Question Library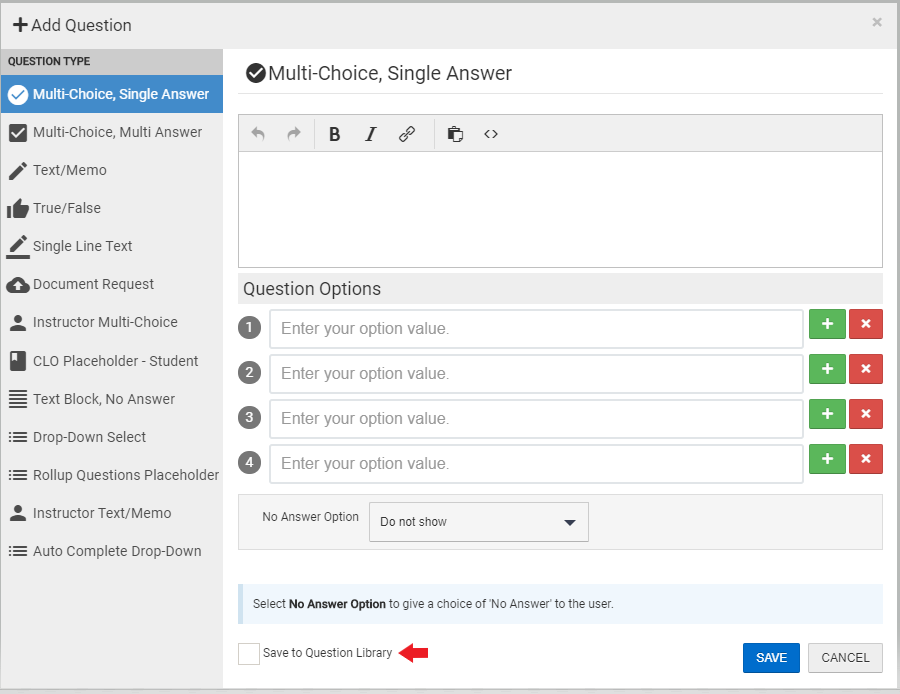 After the box has been checked-off, select the blue SAVE button on the bottom right hand-side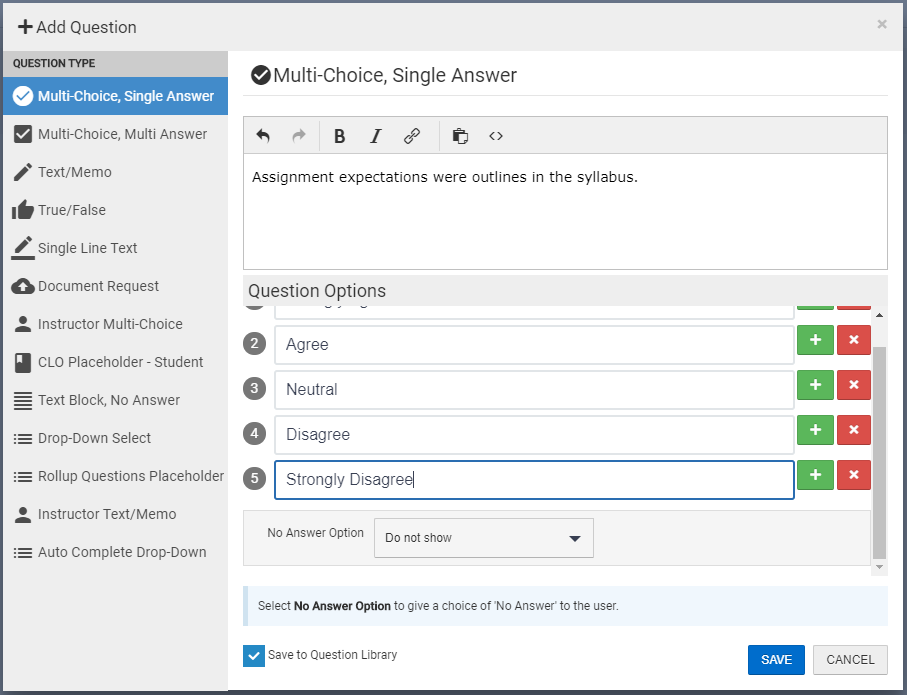 Refer to the following steps to access questions from the Question Library for your survey template:
Step 1: Select the VIEW LIBRARY button in the top left corner of the Survey Template Designer

Step 2: The Question Library search bar will populate as seen below: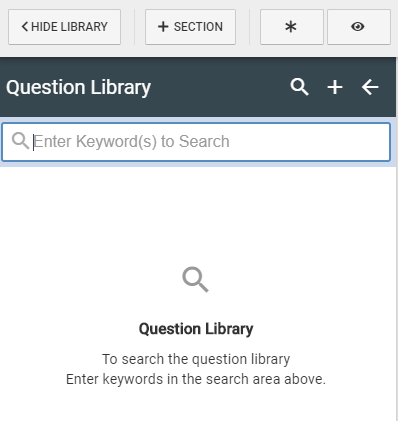 Step 3: Use keywords to search for a specific question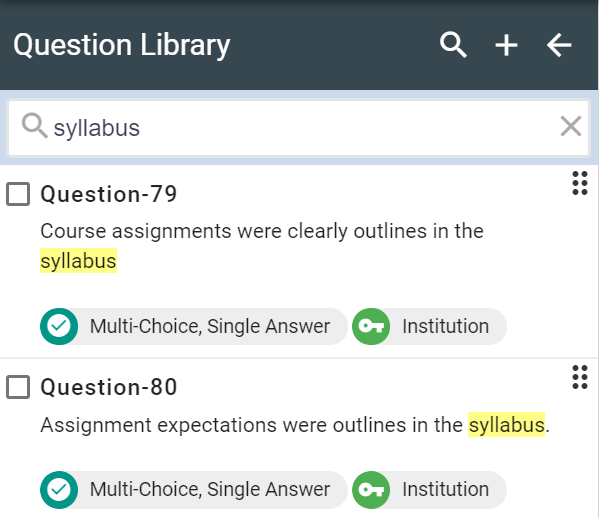 Step 4: Click the box to the left of the question number to select desired question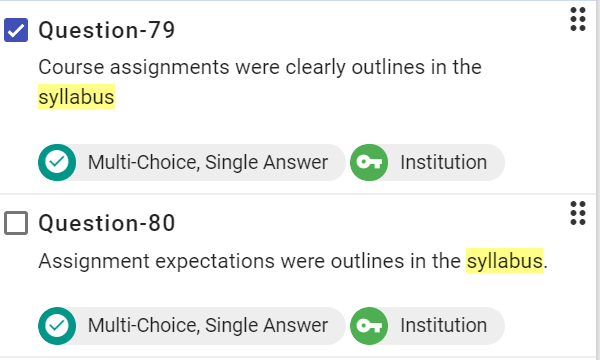 Step 5: Select the + button on the top right
Step 6: Select the section in which the question should be added by using the drop-down arrow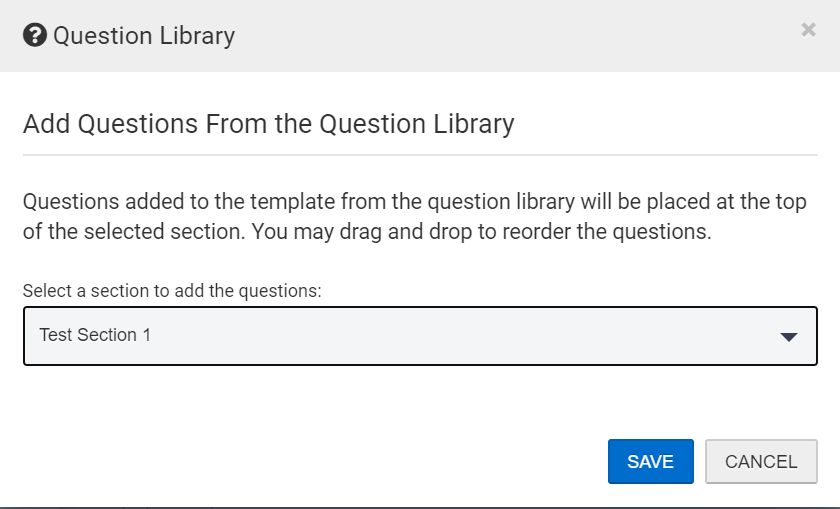 Step 11: Select the blue SAVE button
Step 12: The selected question from the Question Library will then populate in the applicable section