Updated: October 2021
Description: Personalize your AEFIS account with your University logo!
Applicable to: Institutional Admin
Step-by-Step...
Step 1: Log into your AEFIS account
Step 2: Select the three white horizontal lines in the top left hand corner to open the AEFIS Main Menu
Step 3: Navigate to Organizational Hierarchy > Institutions
Step 4: Select the Manage button on the right hand side
Step 5: Navigate to Information > Identity on the upper left hand side
Step 6: Click on the Drag Logo Here to Change Logo (or click) box to upload desired logo from computer file folder or simply drag and drop desired logo
Optional Step (part 1): Change the 'Institution Colors' as seen below if you are familiar with the desired HTML color codes.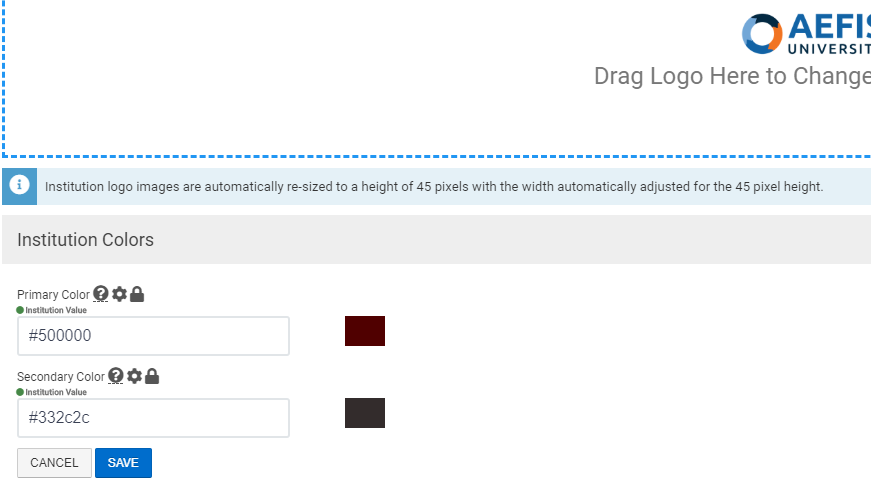 Optional Step (part 2): Select the blue SAVE button once desired institution color changes have been made