Updated: November 2021
Description: Preceptors are users that are external to the University and may be added to a Course Section to Assess students, participate in Surveys or Practicums. They also may be supervisors at students placed in experiential environments through the Experience Placement solution.
Applicable to: Institutional Admin, College Admin, Department Admin, and Faculty
Step-by-Step...
Step 1: Log into your AEFIS account
Step 2: Select the three white horizontal lines to open the AEFIS Main Menu
Step 3: Navigate to Educational Experiences>Course Sections
Step 4: Use either the +Add a Filter or the search bar to locate the desired course section
Step 5: Select Manage in the corresponding row of the desired course section
Step 6: Select the Course Section Instructor tab in the panel on the left-hand side
Step 7: Select the blue +ADD/INVITE PRECEPTORS button in the top right-hand corner
Step 8: A pop-up window will appear and fill out the necessary tab:
Select Preceptors

Enter in the email(s) for the preceptor(s)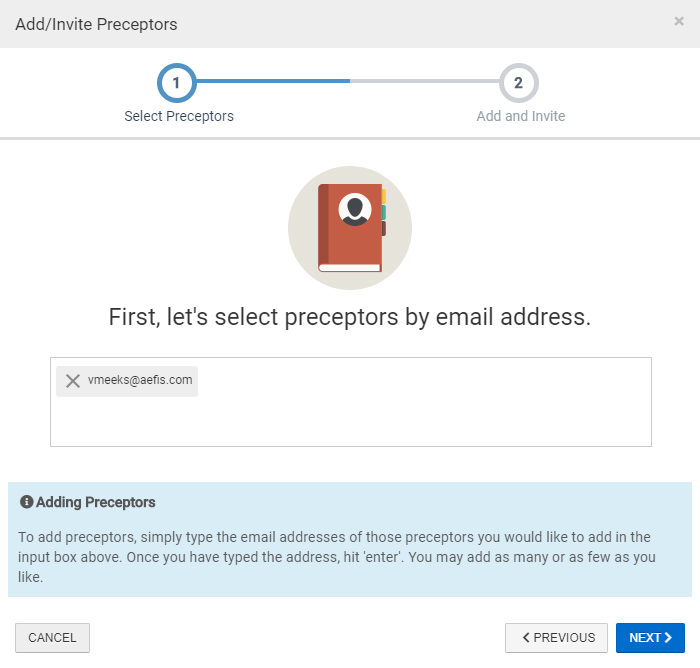 Step 9: Select the blue NEXT button and a screen will populate prompting you to add the First/Last name of the preceptor you would like to invite, if they do not already have an AEFIS account. Once you enter all names, click the blue NEXT button.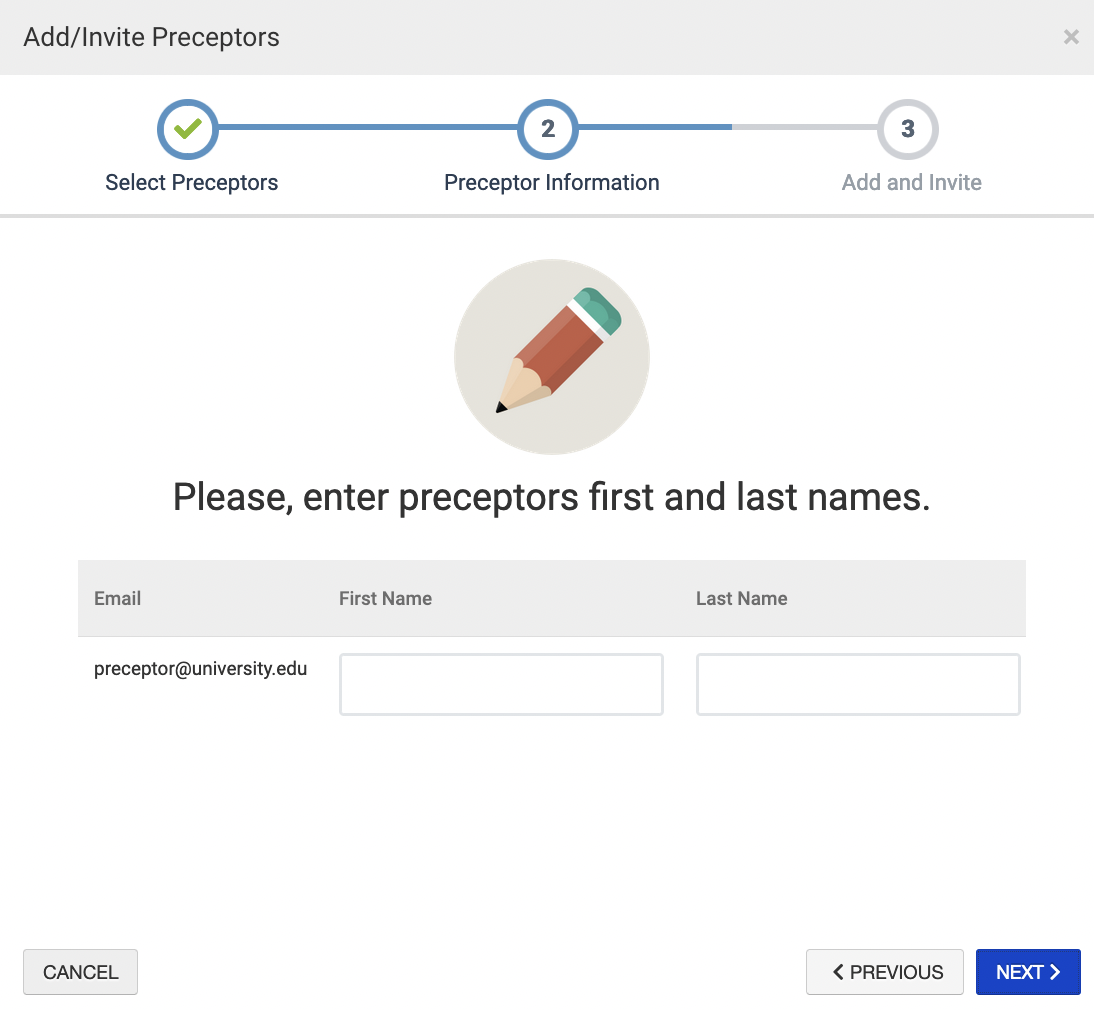 Step 10: Select the blue ADD & INVITE ALL PRECEPTORS button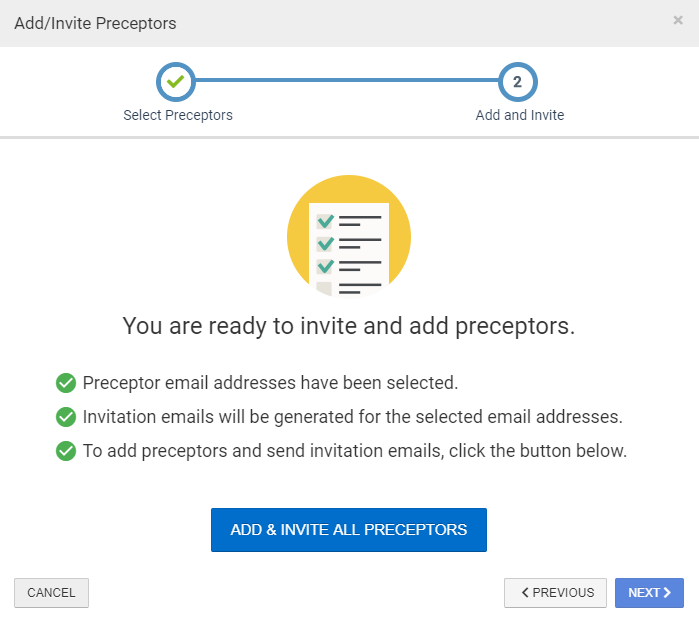 Step 11: You will then be redirected to the Course Section Instructors page where you will see the recently added Preceptor(s) listed.
Please Note: If you would like to remove a Preceptor from a Course Section, use the Delete icon under the Actions column on the right of the desired preceptor.