We are happy to let our clients know that AEFIS has a new look for filters. The new filters look is available for 3.31+ versions.
We now have a +Add a filter button that combines all filters.

When the button is clicked, it expands and shows all available filters.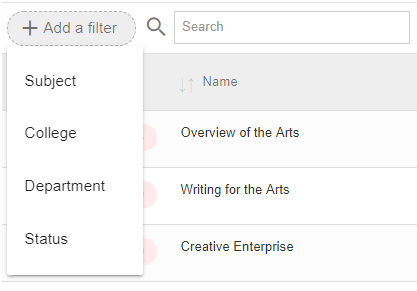 For example: if Subject is clicked, it shows all subject codes and also gives an option to search for a specific subject.