Updated: March 2023

Description: When new courses are imported from your Student Information System into AEFIS for the first time, they arrive in a "Draft" status. When in Draft status, associated sections in your term files will not import until the parent Course is published. This guide provides instructions on how to bulk publish Courses. This applies for any new Courses imported via your data feed after your initial import.

IMPORTANT NOTE: If your courses have CLOs, default Syllabus field data, or any other data you would like sections to inherit upon import, it is recommended that you make those changes before you publish the course. In those cases, bulk publishing is not appropriate.

Applies to: Institution Admin, College Admin, Department Admin
Step by Step...
Step 1: Login to AEFIS
Step 2: Click on the three white line menu at the top left of the AEFIS dashboard to open the Main Menu
Step 3: Navigate to the Educational Experiences menu category and select Courses
Step 4: Use the grey +Filter option at the top left of the Course Manager to filter by Status=Draft
Step 5: (Optional) If you only want to bulk publish a select group of Courses by Subject Code or keyword, you may use the Search bar or Filter to narrow down the group of Courses to publish
Step 6: At the top left of the Course manager, there is a grey bar with a small box next to the word Course click that box to select ALL Draft Courses meeting your selected parameters


*If you prefer to only bulk publish a selection, check the box next to the individual courses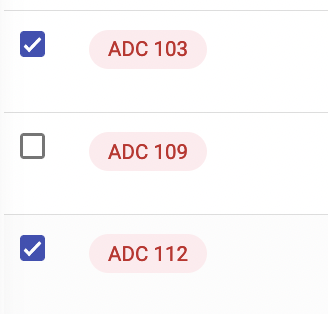 Step 7: Click the blue publish button at the top right of the screen to publish your Courses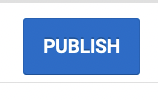 The next time your data files import, any related course sections for current or upcoming terms will import if available.